Summer succulent sweetness on my apartment porch
I love catching peeks into a blogger's home, studio, etc.
I guess it's a slightly voyeuristic tendency, but I really do enjoy it! It's always interesting to see how people decorate their living spaces; creativity finds a way to shine regardless of how limited the funds. And actually, with that said, the ones who DO have limited funds and manage to adorn their interiors in stylish ways with unique, personal pieces as opposed to buying looks straight out of a magazine or catalogue are more interesting to me by leaps and bounds.
I tried to take some shots yesterday afternoon of our apartment, but while we get plenty of natural light in the front, it can get limited towards the back because of the railroad-style room design and my pictures didn't come out looking all that great. So just the porch for now it will have to be!
My own dream home would be filled with a heavy mix of beautiful mid-century modern & art deco furniture, velvety Victorian pieces, colorful textiles from all over the world, lovely wood as well as fun & slightly kitschy '70s housewares, houseplants galore, plenty of pillows and sheer curtains but oceans of natural light and no clutter (now that part is really a dream)! Even if it doesn't all seem to belong together or make sense to some, a big eclectic hodge-podge feels like home to me.
All nothing but material possession talk of course, but fun to think about!
I also love collecting out-of-print books on houses and interior design from the late 1960s-70s, and one of my many favorites is
Underground Interiors: Decorating For Alternate Lifestyles
from 1972, by Norma Skurka and Oberto Gili. I've only scanned a few images from it myself so far, but I came across more on one of my favorite blogs,
Sighs and Whispers
, and elsewhere on flickr: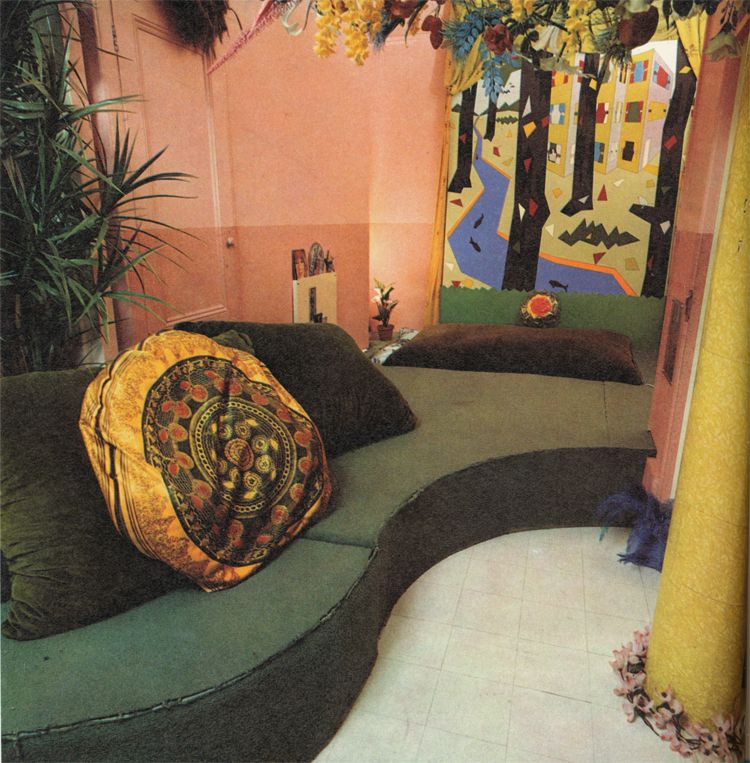 Zandra Rhodes' flat via Sighs and Whispers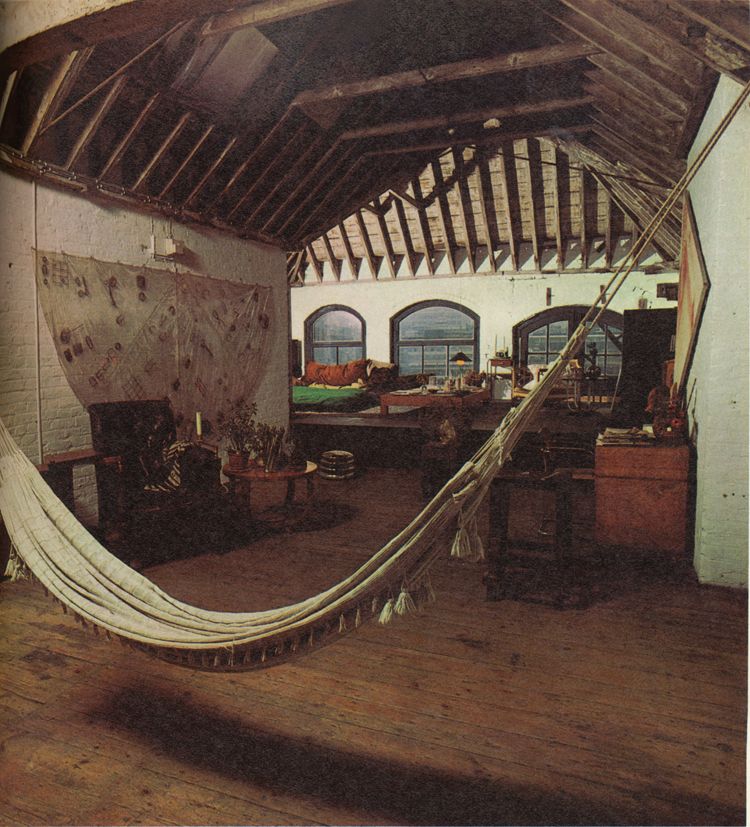 Derek Jarman's loft via Sighs and Whispers



I think this one with the "grassy" nook belonged to Julie Christie!




And a couple of my own scans:



House of sprayed liquid foam!



Very carpeted Ski house at Prickly Mountain in Vermont, designed by David Sellars and Tom Lucky - what an amazing cocoon!
I may not be able to (or necessarily want to in some cases!) achieve these levels of extremity, but I sure love looking at them!